I have two tags to do today (one's referred to as an award but it's more like a tag).
~~~~~~~~~~~~~~~~~~~~~~~~~~~~~~~~~~~~~~~~~~~~~~~~~~~~~~~~~~~~~
First, I mentioned in my last post that a new blog, Curious Wren, has opened, and among other things is hosting a tag to celebrate. The questions for this one:
1. What was the last book you read, and would you recommend it?
The last book I read as of starting to write this post was The Blood of Olympus by Rick Riordan, and yes I'd totally recommend it. Read the 9 books that come before it though!
2. Describe the perfect reading spot.
There are so many different ways it's impossible to just choose one perfect one. A couple of nice ideas I've seen:
up a tree can be a surprisingly nice place as well, if you can get comfortable enough. (Why yes, I have read books up trees on multiple occasions)
3. Favorite book beverage? Tea? Coffee? Hot chocolate? Tears of your readers?
Tea, if anything. I haven't drunk much tea in a while but I do like it.
4. Share favorite quotes from four books.
A tragic event occurred last Tuesday. Mrs. James Frewen came to tea and there was no pie in the house. Felicity has not yet fully recovered. – The Golden Road by L M Montgomery
"Captain?"
"Yeah?"
"Do you think it was destiny that brought us together?"
He squinted and, after a thoughtful moment, shook his head. "No. I'm pretty sure it was Cinder. – Cress by Marrisa Meyer
"A popular song?"
"Yes. One that the feeble-minded can remember the words of and those ignorant of music can whistle or sing." – The Patchwork Girl of Oz by L Frank Baum
I can't think of a fourth quote that I can remember correctly.
5. What is your most loved fantasy read? Dystopia? Contemporary? Sci-fi? Classic?
Fantasy: The Chronicles of Narnia by C S Lewis
Dystopia: The Hunger Games by Suzanne Collins (not so much the sequels though)
Contemporary: The Revised Life of Ellie Sweet by Stephanie Morrill
Sci-fi: The Lunar Chronicles by Marrissa Meyer
Classic: Pride and Prejudice by Jane Austen
6. List three authors you've collected the most books from.
Caroline Lawrence – 16 books
L Frank Baum – 16 books
Anne Digby – 11 books
7. What are your thoughts on magic in literature?
Depends on how it's handled. If it's witchcraft or something similar, I don't like it unless it's only used by villains and isn't described in great detail. I'm usually fine with fairy tale type magic, or if the 'magic' is something innate or creator-given, like bending in Avatar: The Last Airbender.
8. What types of book covers capture your imagination most strongly? Feel free to include images.
I love almost all kinds of covers. Some of my favourite covers: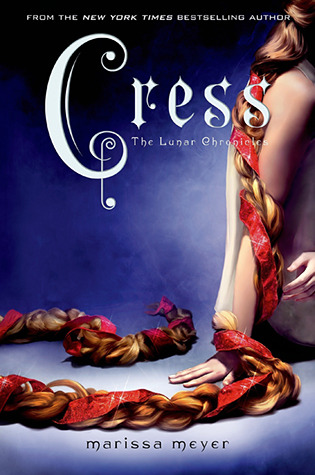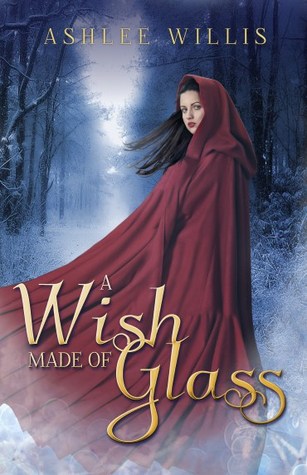 9. Mention the first book character that comes to mind. Elaborate on this.
Anne Shirley from Anne of Green Gables by L M Montgomery. Perhaps because she was one of my first favourite book characters. I love Anne and her imaginative, quirky and flowery personality and way of speaking. I've read every Anne book there is and loved all of them.
10. Do you lend out your books? Or is that the equivalent to giving away your babies?
Although I'd never refer to my books as my babies, I won't usually lend them out unless it's to someone I know I can trust. I do have a couple of books I wouldn't lend out under any circumstances, like my copy of Anne of Green Gables.
~~~~~~~~~~~~~~~~~~~~~~~~~~~~~~~~~~~~~~~~~~~~~~~~~~~~~~~~~~~~~~~~~~~~~~
Next, Write For the King tagged me for the Infinity Dreams Award. (My first time being officially tagged! 😀 ) Thank you!
The rules:
-Thank the person who nominated you.
-Answer their 11 questions
-Nominate 11 other bloggers and ask them 11 questions.
The questions:
Who is your favorite villain (either the one whom most love to hate or the one whom you actually cheer for)?
Hmm… This is a hard one. Maybe Levanna from the Lunar Chronicles. She's wonderfully evil, but everything she does has a reason. (not always a completely sane reason, but still a reason)
Do you have a favorite food, and what is it?
I don't really have one favourite food. Chocolate's always nice though.
So if you had to choose one element (fire, water, air, or earth), which one would you choose and why?
Water. I love rain, and the ocean, and swimming, and gahhh. *flails uselessly* Am I seriously fangirling about water? Oh well.
If you could live anywhere in the world, where would you live?
Not sure. I love Hungary for holidays, but I'm not sure I'd want to live there all year round.
Who is your favorite supporting character (movies, TV, or books)?
Darn it this is even harder than the villain question. There's so many. I'll just list some of the first that come to mind.
Jellal from Fairy Tail, Brother Juniper from the Mistmantle Chronicles, Marvel's Hawkeye, Clancy from Ruby Redfort, and Regidor from the Dragon Keeper Chronicles.
What is one interesting or weird quirk about you?
I'm allergic to cut grass. My feet get swollen and itchy if I spend too long in recently mowed fields or lawns.
What is your favorite topic to learn about?
Art, I guess. I like to learn about pretty much anything though.
I think all of you write, so who is your favorite character that you have created?
I remember having difficulty with this one last time I did a tag like this. At the moment it's probably Gwen or Caelan, for completely different reasons which I can't be bothered to go into now.
If you could bring one person from the past to the present, whom would you bring?
I don't know. The first person that comes to mind is Arthur Conan Doyle, but I think he'd mostly just be irritated. (apparently he once said he'd be disappointed if the only thing he was remembered for was Sherlock Holmes, and to be honest I have no idea what else he did or wrote XD)
You can jump into any one fictional world. Which one would you choose?
Equestria. (the world where My Little Pony is set, for those of you who don't know) Probably not most people's first choices, but it's such a gorgeous, peaceful world and it would be lovely to visit.
What is your favorite drink?
Hot chocolate, generally speaking.
I can't think of eleven people to tag who I know hasn't done it before, so I tag anyone who feels like doing it. I'll leave the same questions I did for the Liebster Award since no one grabbed it and I don't have time to make new ones:
1. If you could spend a day with any fictional character, who would it be and what would you do?
2. What was the last movie you watched?
3. Do you have a favourite super hero, and if so, who?
4. Tea or coffee? (or neither?)
5. What's the weirdest fact you've learnt while researching something (for writing, school, whatever)?
6. What's your favourite ever book/book series?
7. Are you in any fandoms, and if so, which ones?
8. What's your favourite place you've visited?
9. Author you've read the most of?
10. Strangest food you've ever eaten?
11. What was (or is) your favourite children's show?