Wow, so I didn't post at all this month. I was just really busy, and also life is kind of bonkers at the moment. So, rather than just turning up in March with a vague 'I was doing stuff', I thought I'd actually do a post about it. 😀 This will probably become a regular thing (might change it to every other week if it gets too jam-packed), since I kinda need some variety around here. Anyway, on to the actual post!
First off, part of the reason for life being all higgledy-piggledy is that our house is getting some serious work done. Which means we can't use about half the rooms (including not being able to sleep in the bedrooms for safety reasons and whatever), so that kinda sucks. But it should be done by the end of this week! (Although we said that last week, so…)
Right, now for the fun parts.
Films I Watched
So, my siblings and I are basically trying to watch as many Marvel movies as we can, as quickly as possible. This started in… late December last year, I think. So far we've managed to get through, in order of watching, Captain America, Captain America: The Winter Soldier, Thor, The Avengers, Thor: The Dark World, and Big Hero 6 (Which, while yes, it's a Disney movie, is technically a Marvel movie too). We have yet to get hold of any of the Iron Man movies though.
Anyway, above are the three we watched this month (oh, and Man of Steel, which I forgot about when I first wrote this post and had to edit in). The Avengers was ridiculously awesome. I watched it about seven times in one week (yes I'm crazy).
Thor: The Dark World was also very cool. Although, thanks to the internet, I knew a rather large spoiler beforehand (not going to say what it is, of course. If you've seen it, you'll probably know what I'm talking about).
Man of Steel was actually the only non-Marvel movie we watched for the first time this month. I, having never seen a Super-Man related film, liked it, though the big fight scenes at the end got a bit repetetive. According to my brother (who I believe has watched at least one such film), though, it was pretty mediocre. But there we are.
Lastly, we FINALLY got to see Big Hero 6! 😀 😀 😀 All you lovely Americans got it last year, but we Brits didn't get it till the end of January, and I was driving myself nuts being careful not to see spoilers on the internet (man that was hard). But it was AWESOME. Unusually for me, I watched all the trailers beforehand, which I don't think I'll do again since it turns out watching movies with very little idea of what was going to happen is more fun. Although, I must confess I've watched all the Avengers: Age of Ultron trailers, but since they reveal hardly anything I think that's okay. So, so, excited for that movie, by the way. But enough about super hero movies. Let's move on.
Books I Read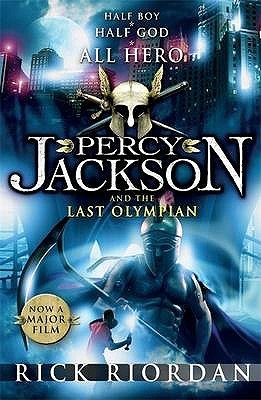 Inkdeath was better than I expected actually. It was rather depressing though. And what was with that ending? It didn't make much sense. Also several characters seemed to have changed character in this book. Farid just became weird, and Fenoglio was annoying.
Percy Jackson and the Last Olympian was every bit as good as it's predecessors. I'm a little wary of reading Heroes of Olympus though. On one hand, I'd love to spend more time in this universe. On the other hand, I'm not so sure it'll be as good as the Percy Jackson books. I'll probably read them eventually anyway.
I'd Tell You I Love You, But Then I'd Have to Kill You was fun. For some reason, pretty much everyone in my family went 'hey that title sounds dark' at some point, which I don't understand, since to me the title screams 'teen romance with spies in the normal world', which is pretty much exactly what it was. But whatever.
The Oath of the Brotherhood was awesome. If you're into Christian Fantasy, I'd totally recommend it.
Things I did
Now we come to the 'busy' part.
Art Stuff
I had a renewed artiness recently, so I've been drawing all sorts of things. This month, I drew a bunch of dragons first, like this one:
Then I started drawing Ponies. This requires some explanation. First off, as some of you may know, I'm a My Little Pony fan. (don't judge me. It's a good show!) Recently I discovered the fantastic art work of kilala97 on DeviantArt, and it is just so awesome. She has this whole 'Next-Gen' MLP thing, and it's really good. Go check her out. Even if you're not a brony/pegasister. She does other stuff too. So I effectively joined a sub-fandom (or whatever you wanna call it) and art happened. Mostly colouring in her line art (with permission), like this:
(if you wanna see more of my artness, I now have a DeviantArt account, so you can check that out) Shortly after this, I discovered the fascinating world of
Fan Fiction 
(dun, dun, DUN!)
I discovered a site called fimfiction.net, which is a fan-fiction site specifically for My Little Pony fans. There's a whole group dedicated to fan-fics about kilala97's characters, and umm, yeah. Much reading was done. Also, since I didn't have anything to write (being in the middle of world building and stuffs), I went and wrote a random little fan-fiction myself, which isn't very amazing, but I'm happy anyway. If you want to check that out, click here. I promise that's it for links this post.
Also, for half term, (which was last week), we drove down to where we used to live, and saw our friends and stuff. (we also watched Big Hero 6 and Man of Steel while down there) So, that's what I've been up to this month. Did you have a fun February?