So, this week's list is of the top ten books I'm planning on reading this Winter. Not sure there are ten but we'll see. As usual if you click on the book cover it'll link you to the goodreads page for the book. So:
1. Feel the Fear by Lauren Child. Like I said last week, I've been with this series since the beginning and I can't wait to read this one. 😀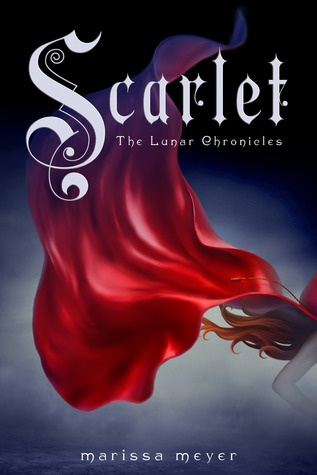 2. Scarlet by Marissa Meyer. I promise this list will not be made entirely of my sequels list from last time. I really need to read this book though. As soon as possible.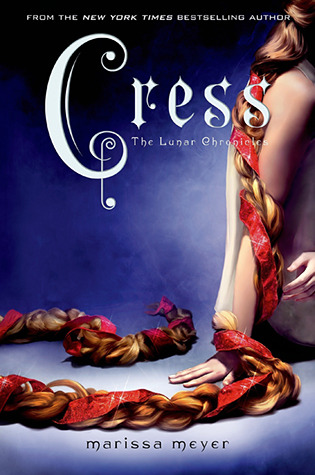 3. Cress by Marissa Meyer. I'd like to read this one as soon as possible after reading Scarlet. That's pretty much all I have to say concerning this book.
4. Percy Jackson and the Sea of Monsters by Rick Riordan (wow that's a long title.) See I told you this wasn't all going to be from my sequels list. My best friend has been begging me and begging me to read this series and for some reason I kept putting it off. But I finally read The Lighting Thief the other day and I loved it. I already said how much I love fairytales, and I'm just as obsessed with Greek Mythology. This series is just epic. Wait a sec, I've raved about this long enough. Let's just say I really want to read this book. Moving on…
5. Any book by Melanie Dickerson (excluding The Healer's Apprentice cause I'm squeamish). This is what's going on my Christmas wishlist so this is what I'm putting here. The only reason I chose The Captive Maiden to represent this is because I adore the cover. (seriously, Look at that dress!) Like I already said I love fairy tales. And fairy tale retellings are awesome.
6. The Hunger Games by Suzanne Collins. I've been eyeing this one cautiously for some time now, and recently my sister watched in school for English class. She loved it, and now she refuses to give me a moment's peace until I've either watched the film or read the book. So there we go. (not that I mind. I would've read it anyway :))
7. Scorpion Mountain by John Flanagan. The casts of Brotherband and Rangers Apprentice team up and go to Arrida. (note: I spelled this wrong last time. sorry.) Awesomeness ensues. That's basically what this book looks like it's going to be. I am excited. 😀 😀 😀
8. The Ordinary Princess by M.M. Kaye. So this was mentioned by various people over at the NaNoWriMo website and it sounded interesting, so I'm giving it a go. I could only get hold of it on CD though.
9. Predator's Gold by Philip Reeve. Um yeah. What can I say. I actually have no idea where the plot's supposed to be heading for this book, but whatever.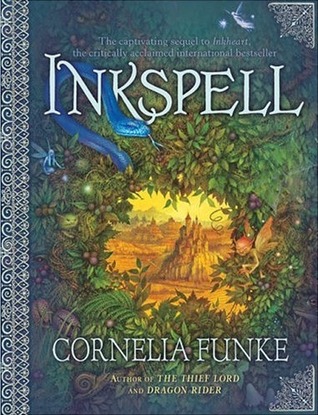 10. Inkspell by Cornelia Funke.
Well, I did reach 10 after all. So yeah. Oh by the way, I finished the first draft of Dark of War. It's insanely short though. And the plot is waaaaay to straight forward. But there we are. It shall be edited! In January.
Oh yeah, and if you want to join in with Top Ten Tuesdays you can click on the image up top and it'll take you there.